Home Page
Museum Show
Interview
Buy Direct
eBay Listings
Past Sales
Planet Rocks
In The News
ABC Contest
YSU Marble
2014 Show
2010 Show
2009 Show
2008 Show
Which is Real?
Contact Carl
IAMC Vegas Show
The 2010 Las Vegas Marble Show was held Saturday, November 6, 2010 at the Tropicana Hotel and Casino. Fran and I arrived in style aboard Greyhound's finest.

To see a fabulous photo recap of the 2010 Show, including all the people, booths, and marbles; check out the Photo Album that Matthew Davis put together by Clicking here. Here are just a few quick shots to whet your appetite: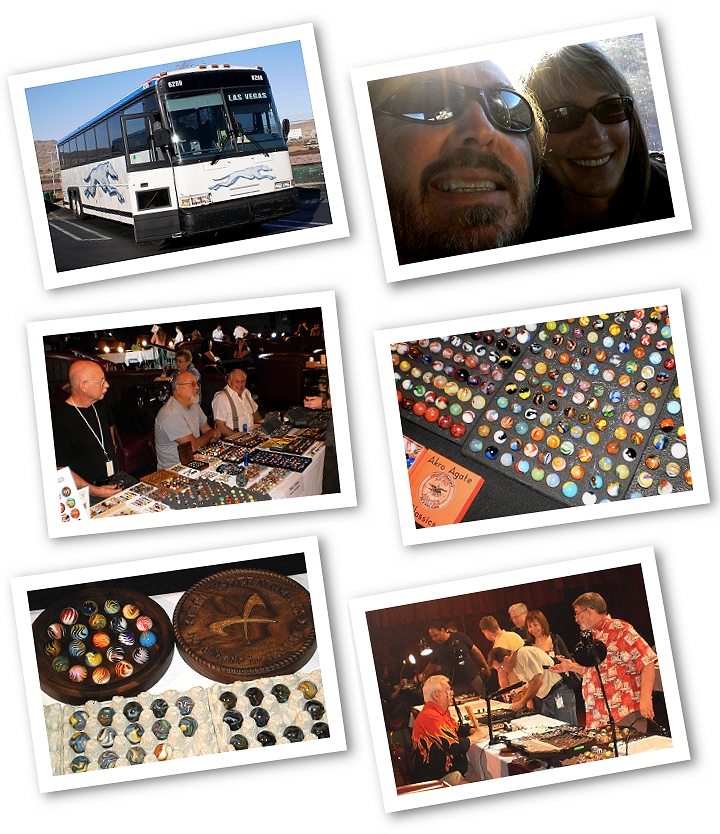 If you missed last year's Vegas Show, I hope to see you at next year's show!